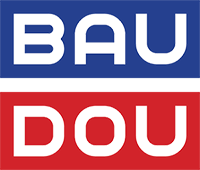 Our story started in 1910, and since then we have never stopped innovating.
Today, we are at many professionals' feet.
Farming,Construction, Heavy, Duty, Health, Food Processing, Transport of Dangerous Products, Industry and Artisans - you name their trade and we will have a pair that will suit them. Reliable, comfortable and wear resistant, our products cover a wide range of trades.

BAUDOU is part of the HUMEAU BEAUPREAU group.
BAUDOU is a member of the INNOSHOE Charter which ensures our products comply
with very the French and European rules and regulations in terms of product safety.

by BAUDOU
For a few seasons now, we have also developed a series of products in partnership with MANITOU, the leader in forklits and looad handling vehicles.